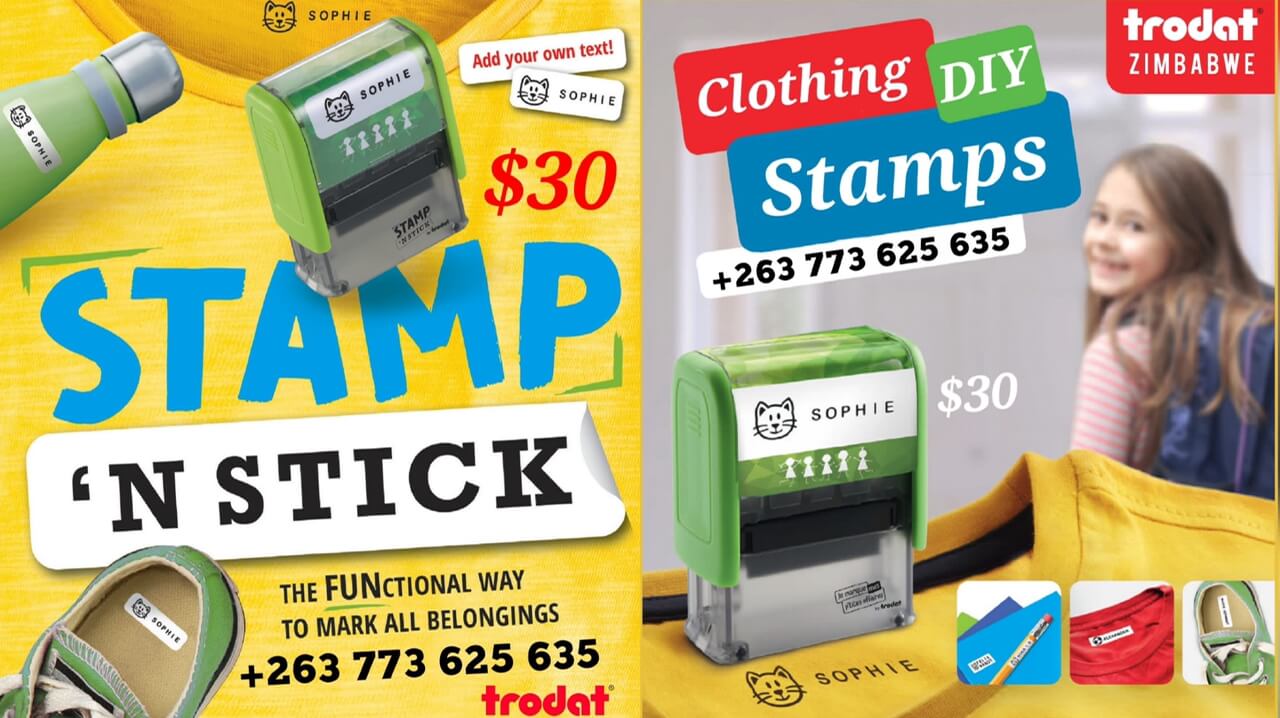 Trodat Stamp N Stick DIY Clothing Stamps
No more losing or swapping of clothes at school with "Trodat Stamp 'N Stick" rubber stamps we give all your things a name. Call/WhatsApp: +263-773-625-635 to buy your rubber stamp for only US$30

Every parent knows the problem: the child comes home and is missing clothes, shoes, a snack box and much more. And when these things are found, no one knows who owns them. The solution to this is the new "Trodat Stamp 'N Stick": All things are stamped with the child's name in no time at all.

The product includes a stamp with an attractive index card, 1 set of letters including 8 funny motifs and 1 stamp pad. An iron-on fleece is also included, which is suitable for dark laundry items. And 36 labels in 2 sizes are also included, in case something cannot be stamped directly, e.g. the insoles of shoes or snack boxes. And the best thing is that these adhesive labels even survive the dishwasher undamaged.